Why should you go for health screenings regularly?
When conditions are detected and treated early, treatment is more effective. Going for regular screenings and follow-ups with your regular GP helps to develop a meaningful patient-doctor relationship, enabling your GP to better manage your condition(s) in the long term.
The Screen for Life (SFL) subsidy will help more Singaporeans go for the recommended screenings and receive the necessary follow-up, if any.
How much do you have to pay for your health screenings?
All eligible Singaporeans should have received a letter of invitation from HPB informing them of the scheme. Upon receiving the letter, we strongly encourage you to make an appointment with your preferred CHAS GP clinic. On the appointment date, please present the letter, your NRIC, and CHAS/PG/PA* card, to qualify for the subsidised rate.
If you have not received your letter or would like another copy of the letter to be sent to you, please contact Health Promotion Board at 1800 223 1313 or via email.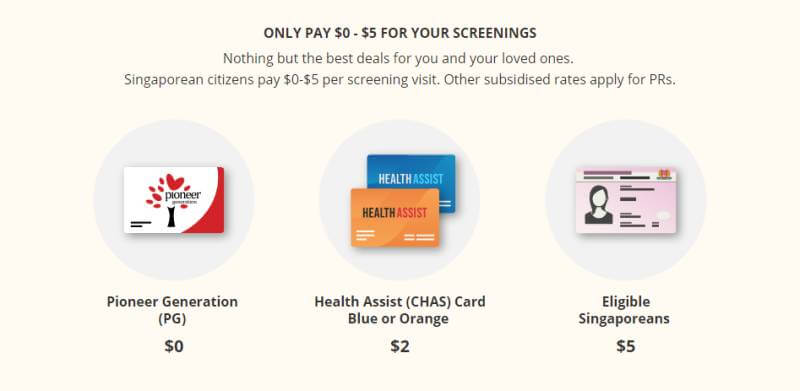 Singaporeans will pay no more than $5, with a lower fee if you hold one of the following:
Pioneer Generation card (PG): $0
Health Assist card (Blue/ Orange): $2
What are the recommended health screenings you should go for?
Regular screening is part of healthy living, so get screened early and stay healthy. Depending on your age group, here are some recommended health screenings you should go for: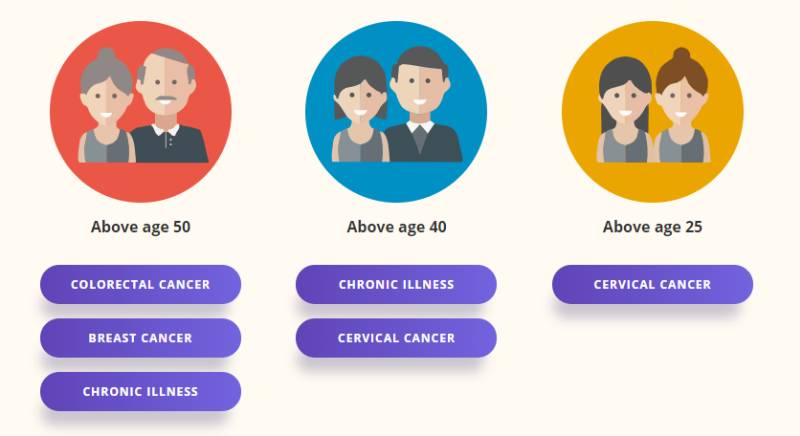 Note that screening subsidies at CHAS GP clinics are applicable only for the health screening tests recommended under HPB's Screen for Life (SFL) programme.
You can find out more about the Screen for Life (SFL) subsidy at www.screenforlife.sg or call the HealthLine at 1800 223 1313.
Do you know the amount of life insurance coverage you should have in Singapore?
Find out how much life insurance coverage you need with our latest guide to insurance planning. Ensure that you have comprehensive coverage via a term life or whole life policy
Check out the following review for some of the best plans in Singapore for high insurance coverage:
Need to know more about insurance planning for yourself and/ or your family?
Contact us using the form below and our panel of independent financial planners will advise accordingly, based on your financial profile and protection needs.
All proposals provided are 100% free of charge with no obligation to take up any proposed financial products or services in any way.
*For a limited time, get attractive incentives when you take up any products that is proposed by our team of financial planners.
We compare insurance plans across all leading insurers in Singapore!