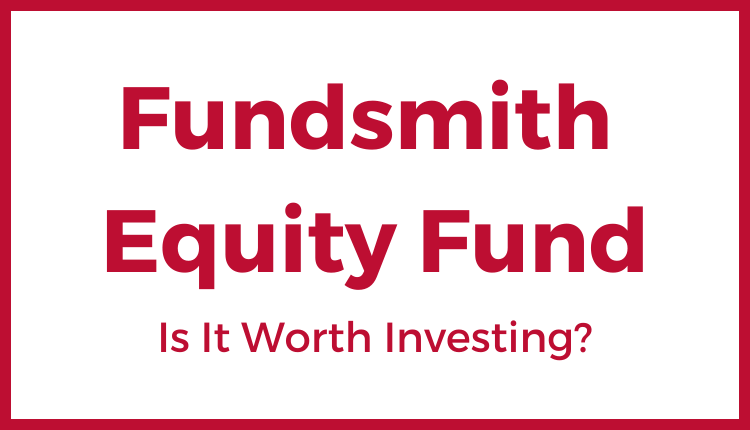 In this fund review, we discover the advantages and disadvantages of investing in Fundsmith Equity Fund. We explore the exceptional qualities of this investment fund which had averaged 15.6% yearly returns since its launch in November 2010. We also explore potential drawbacks so you can make an informed investment decision.
Introduction to Fundsmith Equity Fund
Fundsmith Equity Fund is managed by Fundsmith, a British-based investment company under the helm of Terry Smith, dubbed as UK's Warren Buffet, and not without reason. The British investment fund was launched in November 2010 and has a fund size of over $23.8 billion British Pounds.
Since the inception of the fund, Fundsmith Equity Fund has been making an annualized return rate of 15.6% p.a. (as of 31 July 2023), the Fundsmith Equity Fund has consistently beaten its benchmark throughout the last decade.
Read about: 5 ways to beat inflation in Singapore
The Values of Fundsmith Equity Fund
No Fees for Performance – You are not charged more for great performance
No Upfront Fees – No initial charges when investing (for direct buyers)
No Nonsense – Straightforward and transparent investing approach (no complex strategies or gimmicks)
No Debt or Derivatives – Fundsmith avoids debt instruments or the use of derivatives for investment
No Shorting – Fundsmith does not engage in short selling (avoids potential unlimited losses)
No Market Timing –  Fundsmith does not try to predict market movements
No Index Hugging – Fundsmith makes active investment decisions
No Trading – Fundsmith avoids excessive buying and selling of stocks (stable and long-term investment approach)
No Hedging – Fundsmith does not hedge to mitigate risk (thus not reducing possible profits)
The Investment Strategy of Fundsmith Equity Fund
Fundsmith Equity Fund will invest long-term in equities globally. The stocks chosen for investment adhere to stringent investment criteria in order to invest principally. The criteria aim to ensure that investments are:
High-quality businesses that consistently generate above-average returns over an extended period
Businesses with competitive advantages that are difficult to replicate
Businesses which do rely heavily on loans to generate returns
Businesses with a high degree of certainty of growth from reinvestment of their cash flows at high rates of return
Businesses resilient to change, particularly technological innovation
Businesses with attractive valuations as deemed by Fundsmith
Why the Value and Investment Strategy Matter
The value and investment strategy of Fundsmith Equity Fund are critical because they shape the fund's approach to risk, return, and long-term performance. By avoiding excessive fees, debt, derivatives, shorting, market timing, and hedging, the fund focuses on transparent, straightforward, and stable investing.
The strategy prioritizes investing in high-quality, businesses with strong competitive advantage with consistent above-average returns, avoiding reliance on loans, and promoting growth from reinvestment. These criteria seek to identify businesses resilient to change and with attractive valuations. Such an approach aims to deliver sustainable, long-term growth and aligns with investors seeking a disciplined, low-cost, and high-quality investment option.
Seeing how Fundsmith Equity Fund has consistently and significantly beaten its benchmarks by making 15.6% p.a. annualized returns since its inception in November 2010, there's no question as to the effectiveness of the fund's strategy.
Read about: Effects of compounding returns on your investments
How do I invest in Fundsmith Equity Fund in Singapore
There are two main methods to invest in Fundsmith Equity Fund in Singapore. Firstly, the direct purchase of Fundsmith Equity Fund is typically only available to accredited investors. The second method is through an investment-linked policy or otherwise known as ILP.
1. Being an Accredited Investor in Singapore
In order to qualify as an Accredited Investor (AI) to directly buy Fundsmith Equity Fund, you will need to fulfill one of four financial criteria.
Having a minimum income of $300,000 Singapore Dollars or the equivalent (past 12 months)
Your net personal assets are worth more than $2 million, the net value of your primary place of residence can only contribute up to $1 million Singapore Dollars or the equivalent
You have net financial assets exceeding $1 million Singapore Dollars or the equivalent
You hold a joint account with an AI or make the other part of it
2. Buy Fundsmith Equity Fund through an Investment-Linked Policy
As for retail/normal investors in Singapore, the only option at the moment to buy Fundsmith Equity Fund is through an Investment-Linked Policy (ILP). ILPs are typically managed by insurance companies that invest significant capital from policyholders into world-class investment funds, thereby allowing you exclusive access where otherwise would have been not possible.
If you are a normal investor or looking for an ILP to gain exposure to exclusive world-class investment funds without being an accredited investor, you are in the right place.
Here's a list of 5 insurance companies that currently hold Fundsmith Equity Fund in their ILP sub-funds:
HSBC Life
Etiqa
Tokio Marine
Singlife
FWD
Read about: An introduction to Investment Linked Policy
Best Investment Linked Policy to invest in Fundsmith Equity Fund – HSBC Life Wealth Abundance
Out of all the insurance companies that hold Fundsmith Equity Fund in their ILP sub-funds, HSBC Life Wealth Abundance stands out as the best ILP to gain investment exposure into the high-performance fund.
Diversify your investment portfolio with over 80 exclusive world-class funds, you can even invest in dividend-paying funds to get passive income.
Benefits of HSBC Life Wealth Abundance
Minimum life coverage; less cost of insurance giving you maximum growth
10-year Minimum Investment Period (MIP); after paying 10 years of premium, you can take unlimited premium holidays
Welcome Bonus of up to 12% p.a. of your first-year regular premium to kickstart your investments
Monthly Power-up Bonuses of 0.1% p.a. of the regular account value from the 5th policy year till the end of MIP
Monthly Loyalty Bonus of up to 0.3% p.a. of the regular account value from the end of MIP
Complimentary coverage against accidental death
Fees and Charges for HSBC Life Wealth Abundance
Monthly Administrative Charges starting from as low as 2.1% per annum of the regular premium account value
Read About: Is an Investment Linked Policy right for me?
Disclaimer on Fundsmith Equity Fund
This article is intended for informational purposes only and should not be considered investment advice. It's essential to conduct your own due diligence and/or seek professional advice before making any investment decisions. Investing in financial products, including Fundsmith Equity Fund, involves risks, and past performance is not indicative of future results.
Every individual's financial situation and investment goals are unique, so it is crucial to carefully evaluate your own circumstances and consult with a qualified financial advisor. If you do not yet have a financial or investment professional you can consult, do contact our partnered investment advisor here. They can provide personalized guidance tailored to your specific needs and help you make well-informed investment choices.
The information presented in this article is believed to be accurate and reliable at the time of writing, but no guarantee or warranty, either expressed or implied, is provided regarding its completeness, accuracy, or suitability for any particular purpose.
NEW Feature: Compare investment-linked policies across insurance companies using the CompareNOW feature on InterestGuru.sg.
Should I Invest in Fundsmith Equity Fund?
Having doubts? Still not sure if Fundsmith Equity Fund is the right investment for you?  Fill up the quick 2-minute form below and our partnered financial advisor will reach out to you!