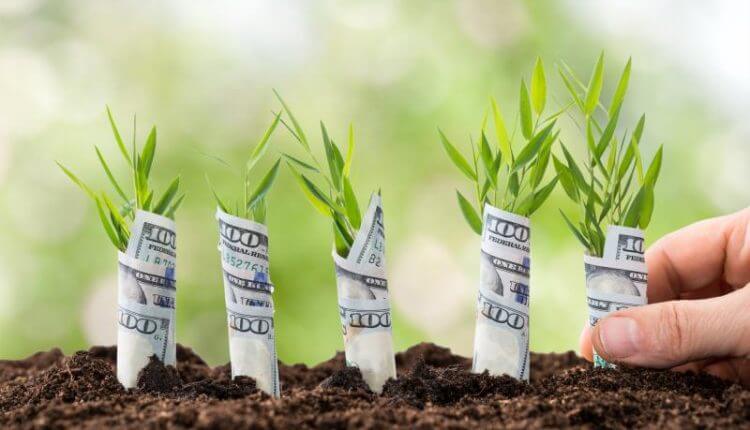 Taking it at face value, achieving a million-dollar sure sound like an uphill task. But is accumulating a million-dollar really an impossible financial goal? Instead of thinking about it as a lump sum, consider how it can be achieved by having consistent gains on your finances.
Remember, there will be no gains without sacrifices. What are you willing to set aside and what advantages do you have?
Read about: The Complete Guide to Retirement Planning (2023 Edition) *NEW*
Read about: 8 commonly made financial mistakes by Singaporeans
Where lies your advantages?
While everyone is in their own unique financial situations and life stages, know what you can better leverage on compared to others. Is it the factor of time or income?
The general consensus among the financial industry is that time is a more valuable tool for wealth accumulation. This is due to the compounding effect on the principal sum over a longer period of time.
More on Financial Planning
If you are starting out (Age 20 to Age 40)
If you are of age between 20 to 40 years, good for you. Cutting back on a couple of lifestyles habits will you all you need. Be it the daily Starbucks coffee or the weekend treats, just S$300 a month goes a long way for you.
Assuming an average long-term return of 8% p.a. on your funds.
This is how much you need to set aside to achieve a million dollar at Age 65:
| | | | |
| --- | --- | --- | --- |
| Age | Amount (Yearly) | Years to Retirement | Figure Achieved |
| 25 | 3,600 | 40 | $ 1,010,811 |
| 30 | 5,500 | 35 | $ 1,029,061 |
| 35 | 8,500 | 30 | $ 1,048,439 |
| 40 | 13,000 | 25 | $ 1,039,407 |
Notice the widening gap in financial commitments required as the years to retirement decreases? While a larger yearly budget may make up for the loss of compounded returns,  higher uncertainty comes into play. With a shorter number of years available toward reaching your financial goals, volatility has to be reduced, resulting in a lower rate of return.
That being said, an 8% p.a. rate of returns on your portfolio will be harder to achieve, the shorter the time period it has for wealth accumulation.
Investment Linked Policies (ILPs) works well for the above objective of achieving long-term financial returns over time. Look for investment-linked policies that allow you to get health and insurance coverage, with the option to remove it later on. This is due to the increasing cost of insurance charges on the investment-linked policy as you ages.
Read also: 3 Best Investment Linked Policies in Singapore for Wealth Accumulation (2023 Edition)
Read also: 3 Best Retirement Annuity plans in Singapore with an Inflation-proofed payout (2023 Edition)
More on Endowment Savings Plans
If you have established your finances (Age 40 and up)
If your finances are already established and other financial commitments are suitably taken care of, look for policies with a short premium payment period. A single lump sum or a short burst of saving over a five years period work very well in this scenario. As such, this will be more relevant for individuals aged in their 40s, having accumulated savings over the years.
We assume a lower rate of return at 6% p.a. to adjust for lower portfolio volatility due to shorter accumulation period.
Read also: ETFs or Unit Trust Funds – Which is more suitable for you?
The differences of a 2% compounded returns can greatly impact your long-term wealth:
A single lump sum – At age 40, a lump sum of S$240,000 will compound to S$1,030,048 by age 65 (at 6% p.a)
A single lump sum – At age 40, a lump sum of S$240,000 will compound to S$2,415,038 by age 65 (at 8% p.a)
Alternatively, you can spread out your fund if you do not wish to have it lock-in at one go.
A short burst of saving – At age 40, a yearly saving of S$55,000 yearly over a 5 years period will still compound to S$1,054,001.07 by age 65.
Retirement plans and Annuity policies are ideal for this scenario. It offers a monthly payout for a lifetime or for a specific number of years. Ensure the payout and years to receive income for your retirement plans and annuity are sufficient to last you until your final years.
Read also: 3 Best Retirement Annuity plans in Singapore for income payout (2023 Edition)
Read also: 3 Best Endowment and Savings plans in Singapore for lifetime wealth accumulation (2023 Edition)
More on Retirement Planning
Protect your wealth against illnesses
You may be able to generate a high rate of returns on your savings, but can you keep them? A major illness can wipe out all your hard earned money. Ensure that your medical and hospitalisation expenses are covered when you take up a MediShield LIFE supplement.
Read also: The Complete FAQs on MediShield LIFE and Integrated Shield Plans
Additional resources: 3 Best Integrated Shield Plans in Singapore (2023 Edition)
Learn more about the insurance coverages you need to ensure that you can make up for the loss of income in the event of a major illness.
Read also: A financial planning guide to the insurance coverages you need (In-depth Analysis)
Stop pondering and starting acting
The proposals above does not take into account additional savings or investments. Should there be an increase in the funds allocated, you can expect the million-dollar figure to be achieved earlier than the stated timeline.
Like almost anything else in life, starting early usually brings about a higher rate of success. Just as it is impossible to turn back time, expecting a sudden substantial increase in income may not be realistic. Instead of relying on an unexpected windfall before working out your finances, take small steps towards accumulating your wealth.
Work with a financial planner on your wealth and investment portfolio as early as you can.
Read also: 5 ways to overcome rising inflation
Read also: Basics of investing: Types of investments
Where can I compare financial returns and benefits of insurance plans?
It is too late to regret once you have made your financial commitment. Specific products features, benefits and payout will differ more than you think across insurance companies.
And even worse, to know you can compare all insurance plans and policies here,  100% free of charges on the InterestGuru.sg platform.
Not sure exactly what is the most suitable financial product? Simply looking for a second opinion to ensure you get only the best?
Drop us a message and let us try to provide you with the available options.